YOUR MUSIC YOUR PACE
enTrainer uses your iPhone's advanced motion and audio processing to match your cadence, whatever your favorite activity. The song's tempo, its beats per minute (BPM), matches your target cadence, your steps per minute
TRACK YOUR RUN
Launch the app and start moving. After a minute or so, your cadence will be displayed. This is usually a good initial setting for your tempo, which you can adjust at any time. Save your favorite presets for jogging, walking, running, whatever
HABIT FORMING
Some people just can't help dancing. Entrainment, in the biomusicological sense, refers to the synchronization of organisms to an external rhythm, usually produced by other organisms with whom they interact socially.
RUN GROOVE
Grab some Bluetooth earbuds and experience Musical Running! enTrainer will match your music's tempo to your running cadence. Unlike other workout apps, enTrainer uses the concept of "adaptive entrainment" to provide a better workout experience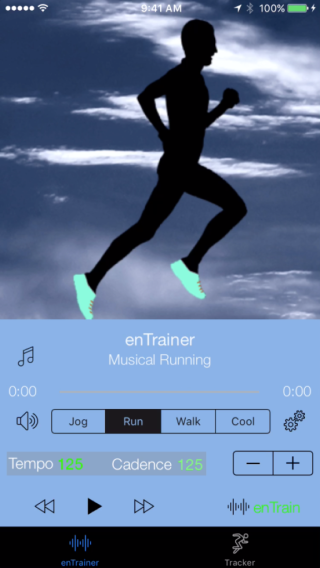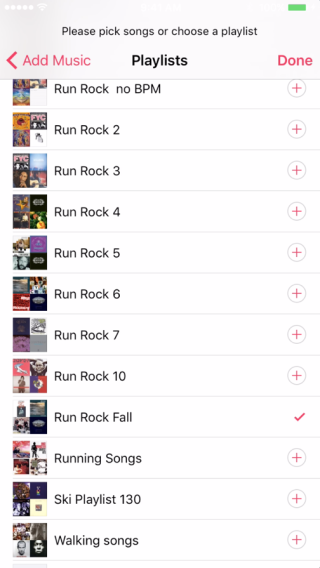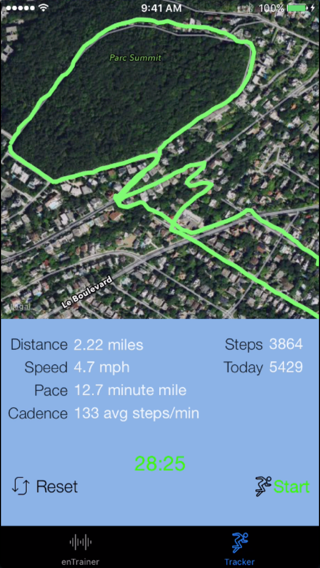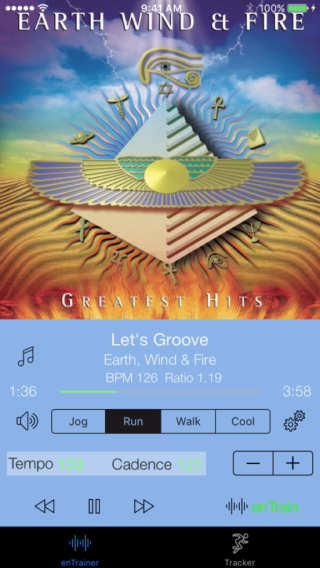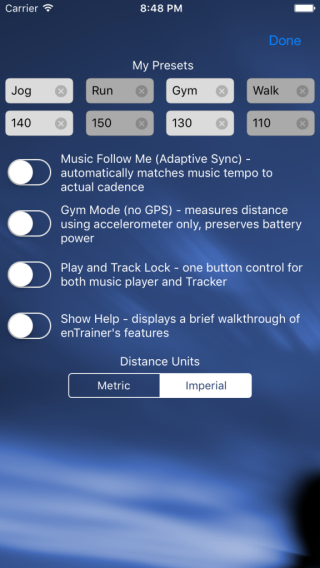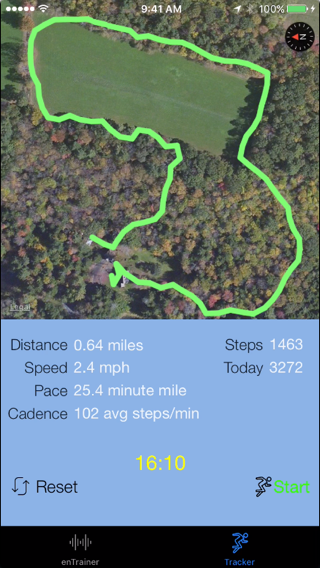 The cherry pitter did not in fact change my life, but enTrainer will. I'd like to see some custom presets so that I can set my own cadences.
Well I finally got my blue tooth earbuds and I'm back running again. I think the app is terrific and I've been using it this week. I am really surprised at how good most of the songs sound as compared to their original timing. I though it would drive me a little crazy, but In really enjoying the app. Now I need to start exploring it some more to see what more I can do with it.
It would only be habit-forming if I actually exercised, which I don't. But it looks good and runs solid at first touch. I think enTrainer hangs together nicely. The user experience is intuitive - works the way I'd expect.
With enTrainer, running hills is a piece of cake! I set the music to Follow Me mode, so the beat syncs with my steps and then the magic happens: The music engages me, without thinking about it, I run and run. At the end of the run, the tracking device shows the entire route, my pace and the distance. What more could I ask?